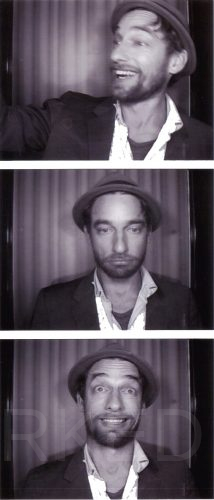 In 2012 Lachlan Plain won the Impress Prize for The Lost Journals of Pedro Piscator and other tales, published by Impress Books (UK). He has been published in Australian journals such as Going Down Swinging and Page Seventeen.
His work as artistic director of Sanctum Studio has been described as, 'forg[ing] a dark and surreal dystopia, packed with visual surprises,' (The Age 2018). Sanctum Studio tours giant puppets to festivals around Australia. It won a Green Room Award for Life is a Carousel (Melbourne International Festival of Puppetry, 2018). Lachlan's puppet and animated short films have screened at St Kilda Film Festival, Revelations Perth International Film Festival and American Independent Film Festival. (sanctumstudio.com.au)
He is responsible for various murals around Melbourne, including the 300m2 Life on Planet Daisyworld in Fitzroy (2014).
He works for the anarchic giant puppet company, Snuff Puppets, touring with them through Australia, Denmark, Sweden, Germany, Portugal, South Korea, Thailand, Brazil and Chile (snuffpuppets.com).
He lives with his family on a permaculture property on the outskirts of Melbourne.  His wife, Jasmine Powell, is completing a work of autofiction inspired by her experiences of madness.